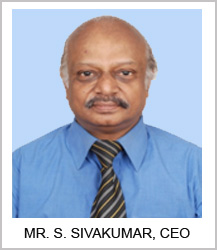 A Technocrat and Qualified Banker with Management Qualification with Rich Experience in Banking, Corporate Finance, Merchant Banking, Capital Market Operation etc.
Education : B.Sc. science Degree I Rank, University I Rank Holder-Gold Medalist MSC science Agriculture, Post Graduation C.A.I.I.B. (Certified Associated of Indian Institute of Bankers) MBA, AIMA, CFA
Commercial Banking by Indian Banks Association
Industrial Finance-reserve Bank of India
Financial Marketing by SDM
Course on Mutual Funds and Management by chartered Financial Analysts of India
Course on Corporate Finance by USB
Course on Merchant Banking & Portfolio Management by CFA
Course on International Finance & Money Management
Course on Personal Finance / Banking
Course on Stock Exchange / OTCEI
Stock Brokers Course Zambia
Venture Funding YPI Singapore
Course on Auditing / Supervision and Financial Control
Course on HRD and Performance Evaluation
Course on Agro Industries financing
Course on Assets Management
Course on Treasury & Finance
Work Experience
14 Years of Banking Experience, Since 1976, starting from assistant Manager of Finance & Credit in a Nationalised Bank in India with Exposure in Commercial Banking, Merchant in a Nationalised Bank with more than 1400 Branches in India and Abroad.
Vice President-Finance of a Leading Group of Industrial Conglomerate with a total turnover of US$4b with Investments in tobacco Chemicals, Explosives, palm oil, Known as Dalmia Group of Industries.
Chief Executive of a Financial Services Company Belonging to a US Based NRI Industrial Group In India With Investments In Sugar, Cement, 5Star Hotel etc., with turnover of US$100m
Chief Executive of a Merchant Banking Company with Stock Broking in BSE OTCEI, NSE Belonging to a London Based NRI Industrial Group with Investments in Tea Plantations in India Known as Duncan McNeil Group.
Executive president of the no.1 Merchant Banking Company in India with total; asset over Us200$M with worldwide network in us, UK and HK. The company was rated as no.1 Merchant Banking Company having managed the maximum numbers of IPOs in India. Has the credit of Lead managed 53 IPOs independently as Lead Manager.
Chairman of a Non Banking Financial Services Company in India upon invitation from the board, Where Government had its equity contribution.
Director of a Financial and Corporate Consultancy company in Singapore Belonging to a Leading CPA firm with wide network Exposure in Singapore & Bangkok.
General Manager of a Commercial Bank in Zambia, Africa Belonging to a London Based Investment Group. In Singapore as Director of a Financial and Corporate consultancy Co., with Branches in Dubai, U.A.E & US, UK advisor to many Corporate in India as well.
Freelance Financial Advisor to a Manufacturing Company in Ajman, U.A.E (Retainer Basis) Freelance Financial Advisor to many Manufacturing Companies in Chennai, U.A.E (Retainer Basis) in power sector in it, media and in other sectors in India having a client base in india, Dubai, Singapore and London. Presently having clients in Singapore, Malaysia, Zambia, India and in UAE Projects, Financed through equity and debt resources mobilisation for several projects, note worthy being in infrastructure, power, and granites. Textiles and Garments, Sugar plastics and IT etc.
AREAS OF EXPERIENCE/EXPOSURE
Comprehensive Commercial Banking Operations
Business and Corporate Finance / Credit Appraisal
Developmental Banking / Relationship Banking
Service Marketing / Concept Marketing
Merchant Banking / Capital Market Operations
Debt and equity Market International Operations
Investment Banking / Equity Analysis / Mutual Funds
Portfolio Management / Funds Management
Export / Import and Trade Financing
International Banking and Forex and Treasury
Hire Purchase and Leasing / Resource Mobilisation
Factoring and Forfeiting
Financial services Planning and Marketing
Profit Center Management
Credit Analysis / Project Evaluation/ Ratio Analysis
Management Consultancy for Corporate / Banking Advise
Working Capital Management and Monitor
Mergers and acquisitions and Takeovers
MIS/System Evaluation and Planning
Human Resource Planning and Management
Resource Planning Capital Structuring and Costing
Guest Faculty for Training Executives in Banks / Corporate
Industrial Management and Training Finance and Rehabilitation
Recovery / Restructuring and Remedial Advise
Column Writer in Magazines on Finance and Banking
Agricultural Projects and Evaluations
E-Commerce Start up and it Related Projects
Auditing ,Inspection and due Diligence and Performance Monitoring with Internal Control
STRENGTHS
Strong Marketing Abilities of Concepts
Innovative and Creative and Dynamic in Approach
Converting Threats in to Opportunities
Investment Consultancies & Corporate Finance Appraisal
Rehabilitation and Restructuring / Profit Center Management, Financial Planning & Management
Resource Mobilisation International Exposure
Banking, Corporate Finance and Marketing of FS
CREDENTIALS
Won Several Appreciations in the Bank and in Corporate
Had Been the President of NO.1 Merchant Banking Company
Had Been the Highest Resource Mobiliser in India in Banks
Had handled 54 IPOS Independently as Lead Manager
Won Appreciation from business India, the no.1 Corporate magazine in India